WELCOME TO
SplunkWork+ | Year Up
Overview
Opening doors to jobs in the tech sector through skills training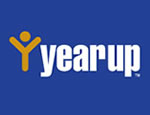 Welcome to SplunkWork+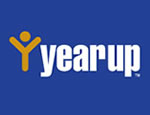 Opening doors to jobs in the tech sector through skills training
Welcome to Splunk for Workforce Development
As part of our $100 million Splunk Pledge, Splunk has committed to provide free Splunk training to individuals from non-traditional educational backgrounds and underserved communities so they can pursue rewarding careers in the technology industry.
Through our partnership with YearUp, you will have access to award-winning eLearning courses that will help prepare you for cutting-edge jobs in cybersecurity, DevOps, ITOps, and more! .
These skills are in demand at leading companies around the world. More than 15,000 customers in over 110 countries use Splunk solutions, including 89 of the Fortune 100. Join millions of passionate users by signing up now!
Register now to view more than 5,144 Splunk jobs and get started today!
About Year Up
Year Up is an intensive one-year job training program that connects young adults to professional careers. Millions of young adults in the US have talent and motivation, but lack opportunity. At the same time, companies have opportunities available, but lack the talent they need to succeed. Year Up connects young adults who need opportunity with companies who need their talent. 90% of Year Up graduates are employed and/or enrolled in postsecondary education within four months of completing the program.