WELCOME TO
SplunkWork+ | WithYouWithMe
Overview
Opening doors to jobs in the tech sector through skills training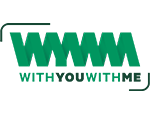 Welcome to SplunkWork+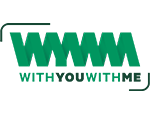 Opening doors to jobs in the tech sector through skills training
Welcome to Splunk for Workforce Development
As part of our $100 million Splunk Pledge, Splunk has committed to provide free Splunk training to individuals from non-traditional educational backgrounds and underserved communities so they can pursue rewarding careers in the technology industry.
Through our partnership with WithYouWithMe, you will have access to award-winning eLearning courses that will help prepare you for cutting-edge jobs in cybersecurity, DevOps, ITOps, and more! .
These skills are in demand at leading companies around the world. More than 15,000 customers in over 110 countries use Splunk solutions, including 89 of the Fortune 100.
About WithYouWithMe
WithYouWithMe is a social impact company that helps organisations solve their digital skills shortages by identifying and growing talent in places others don't look – whether it's underrepresented groups in society or within their existing workforce. WithYouWithMe helps individuals overcome traditional barriers to employment and break into high-paying, high-demand tech roles by providing free role matching, tech training and job placement. Whether you are new to technology or already a tech professional, WithYouWithMe aims to give you the opportunity to find a career that celebrates your unique abilities.