WELCOME TO
SplunkWork+ | US Veterans
Overview
Welcome Veterans.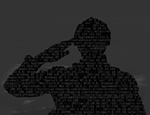 Free Splunk Training for Former Service Members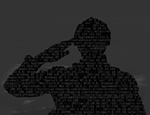 Welcome Veterans.
Free Splunk Training for Former US Service Members
As part of the $100 million Splunk Pledge, Splunk donates free courses to individuals from underserved communities and groups underrepresented in tech. We help train the workforce of tomorrow by equipping veterans and former service members in the United States with the Splunk skills they need to land well-paying jobs in the induustry.
By simply verifying your veteran status with TroopID and creating a Splunk account, you can quickly access free training resources. This training is available to current service members, veterans, and spouses in the United States. Through this program, you will have access to eLearning courses that will help prepare you for jobs that are in high demand with leading companies.
Check out our customer stories to learn more about companies around the world that use Splunk.
About US Veterans
The Splunk for Workforce Development Program provides free training for US Veterans. Sign up today to get started on your journey!