Registration Instructions for Free Splunk Training
Step 1:
Create your Splunk account:
>> University students, faculty, and staff: please register here using the email address provided by your college or university.


>> Individuals taking training through a skills development partner organization: please click on the name of your referring organization here. During registration, you will be asked to enter a coupon code, which the organization should have provided to you.


Step 2: After creating your Splunk account online, watch for an email from Splunk with the subject line "Welcome to Splunk - Verify Your Email Address" Click on the button that says "Verify Your Email."
Step 3:
After waiting 24 hours
, you may register for individual courses
here.
You will be prompted to log in to Splunk Education. Your account must be the same account used in Step 1.
Step 4: Click "Buy Now" to checkout immediately. Otherwise, use the down arrow to select "Add to Cart" and continue shopping. Click "Check Out" when ready.
Step 5: Click the "Apply Coupon Code" link and enter SplunkPledge in that field. Click Apply when done. Note this code will only work if you have completed Step 1.
WELCOME TO
SplunkWork+ | US Veterans
Overview
Welcome Veterans.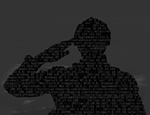 Free Splunk Training for Former Service Members
or
Join millions of passionate users by signing up now! Start with ID.me/Troop ID validation*
*Troop ID and
ID.me
privacy policy will apply.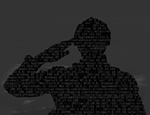 Registration Instructions
Welcome Veterans.
About US Veterans
The Splunk for Workforce Development Program provides free training for US Veterans. Sign up today to get started on your journey!
Free Splunk Training for Former US Service Members
As part of the $100 million Splunk Pledge, Splunk donates free courses to individuals from underserved communities and groups underrepresented in tech. We help train the workforce of tomorrow by equipping veterans and former service members in the United States with the Splunk skills they need to land well-paying jobs in the induustry.
By simply verifying your veteran status with TroopID and creating a Splunk account, you can quickly access free training resources. This training is available to current service members, veterans, and spouses in the United States. Through this program, you will have access to eLearning courses that will help prepare you for jobs that are in high demand with leading companies.
Check out our customer stories to learn more about companies around the world that use Splunk.