WELCOME TO
SplunkWork+ | TechVets
Overview
Training the workforce of tomorrow with the warriors of today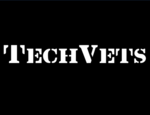 Welcome to SplunkWork+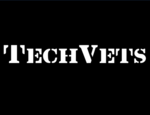 Training the workforce of tomorrow with the warriors of today
Welcome to SplunkWork+
As part of the $100 million Splunk Pledge, we have committed to supporting efforts to train the workforce of tomorrow, equipping veterans and former service members with the Splunk skills to position you for the jobs of today.
The SplunkWork+ community you are about to join is for current service members, veterans, and spouses in partnership with TechVets. Through this program, you will have access to award-winning eLearning courses that will help prepare you for cutting-edge jobs that are available right now with companies around the world.
These skills are in demand at leading companies around the world. More than 15,000 customers in over 110 countries use Splunk solutions, including 89 of the Fortune 100. Join millions of passionate users by signing up now!
Register now to view more than 306 Splunk jobs and get started today!
About TechVets
TechVets is a not-for-profit helping UK vets and service leavers access careers in Cyber Security and Technology. The Veterans' Digital Cyber Academy™ enables veterans from any military background to learn and develop REAL hands-on cyber skills and get recognised by employers for cyber security jobs.