Registration Instructions for Free Splunk Training
Step 1:
Create your Splunk account:
>> University students, faculty, and staff: please register here using the email address provided by your college or university.


>> Individuals taking training through a skills development partner organization: please click on the name of your referring organization here. During registration, you will be asked to enter a coupon code, which the organization should have provided to you.


Step 2: After creating your Splunk account online, watch for an email from Splunk with the subject line "Welcome to Splunk - Verify Your Email Address" Click on the button that says "Verify Your Email."
Step 3:
After waiting 24 hours
, you may register for individual courses
here.
You will be prompted to log in to Splunk Education. Your account must be the same account used in Step 1.
Step 4: Click "Buy Now" to checkout immediately. Otherwise, use the down arrow to select "Add to Cart" and continue shopping. Click "Check Out" when ready.
Step 5: Click the "Apply Coupon Code" link and enter SplunkPledge in that field. Click Apply when done. Note this code will only work if you have completed Step 1.
WELCOME TO
SplunkWork+ | PAICTA
Overview
Splunk Training for PAICTA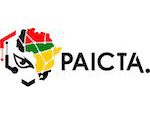 Welcome to SplunkWork+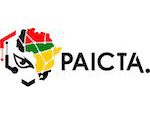 Registration Instructions
Splunk Training for PAICTA
About PAICTA
The Pan African Information Communication Technology Association (PAICTA) is a Pan-African continental organisation that was formed in July 2020 – during the Covid-19 lockdown -- in a bid to become a digital transformative organisation geared towards advancing the ICT pursuits of African small to medium enterprises or SMEs, Youth, Women, and Persons with Disabilities through the facilitation and encouragement of an inclusive ecosystem that is conducive to economic growth.
Welcome to Splunk Workforce Development Training
As part of its $100 million Splunk Pledge, Splunk has committed to supporting nonprofit organizations that provide skills training to individuals from communities that have been traditionally underrepresented in the technology industry. It is our hope that the Splunk training you receive through PAICTA helps prepare you for a successful career in our increasingly data-driven economy.
Why Splunk?

Technology and data skills are in high demand around the world and leading companies -- including 89 of the Fortune 100 -- rely on the Splunk platform. Splunk removes the barriers between data and action, empowering observability, IT and security teams to ensure their organizations are secure, resilient and innovative. And for organizations of all types that must confront ongoing cybersecurity threats, Splunk is a critical tool used to detect, manage, investigate, hunt, contain and remediate them.