Registration Instructions for Free Splunk Training
Step 1:
Create your Splunk account:
>> University students, faculty, and staff: please register here using the email address provided by your college or university.


>> Individuals taking training through a skills development partner organization: please click on the name of your referring organization here. During registration, you will be asked to enter a coupon code, which the organization should have provided to you.


Step 2: After creating your Splunk account online, watch for an email from Splunk with the subject line "Welcome to Splunk - Verify Your Email Address" Click on the button that says "Verify Your Email."
Step 3:
After waiting 24 hours
, you may register for individual courses
here.
You will be prompted to log in to Splunk Education. Your account must be the same account used in Step 1.
Step 4: Click "Buy Now" to checkout immediately. Otherwise, use the down arrow to select "Add to Cart" and continue shopping. Click "Check Out" when ready.
Step 5: Click the "Apply Coupon Code" link and enter SplunkPledge in that field. Click Apply when done. Note this code will only work if you have completed Step 1.
WELCOME TO
SplunkWork+ | Learneo Académie
Overview
Creating the workforce of tomorrow with opportunities today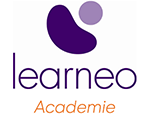 Welcome to SplunkWork+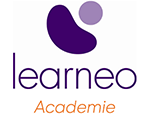 Registration Instructions
Creating the workforce of tomorrow with opportunities today
About Learneo Académie
Learneo Académie offers training sessions in IT, telecommunications, security and IP telephony to individuals suffering from social or economic exclusion in France. Learneo Académie's mission is to help them return to employment, through high-quality training and individualized support.
Welcome to SplunkWork+
As part of the $100 million Splunk Pledge, we have committed to supporting efforts to train the workforce of tomorrow, equipping you with the Splunk skills to position you for the opportunities of today.
The SplunkWork+ community you are about to join is for those participating in programs provided by Learneo Académie and requires that you register with an email address issued by Learneo Académie. Through this partnership, you will have access to award-winning eLearning courses that will help prepare you for cutting-edge jobs that are available right now with companies around the world.
These skills are in demand at leading companies around the world. More than 17,000 customers in over 110 countries use Splunk solutions, including 90 of the Fortune 100. Join millions of passionate users by signing up now!
Register now to view more than 355 Splunk jobs and get started today!