WELCOME TO
SplunkWork+ | ITExperience
Overview
Splunk Training for ITExperience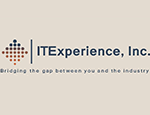 Welcome to SplunkWork+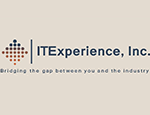 Splunk Training for ITExperience
Welcome to Splunk Workforce Development Training
As part of its $100 million Splunk Pledge, Splunk has committed to supporting nonprofit organizations that provide skills training to individuals from communities that have been traditionally underrepresented in the technology industry. It is our hope that the Splunk training you receive through ITExperience helps prepare you for a successful career in our increasingly data-driven economy.
Why Splunk?

Technology and data skills are in high demand around the world and leading companies -- including 89 of the Fortune 100 -- rely on the Splunk platform. Splunk removes the barriers between data and action, empowering observability, IT and security teams to ensure their organizations are secure, resilient and innovative. And for organizations of all types that must confront ongoing cybersecurity threats, Splunk is a critical tool used to detect, manage, investigate, hunt, contain and remediate them.
About ITExperience
ITExperience is a non-profit organization providing a platform where anyone interested in a career in the technology/IT industry can gain experience to help position them to land their dream job or start their own business. We work with Black, African American, other minority communities, women returning to the workforce, and anyone who wants to reskill, upgrade their skills, or are just returning to the workforce after time off.